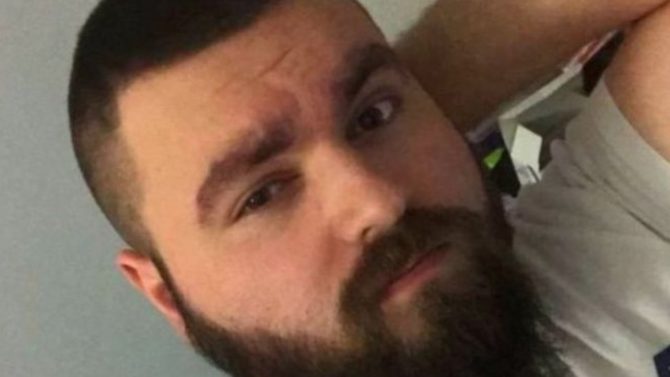 Bisexual neo-Nazi who called for the extermination of queers gets lengthy prison sentence
Andrew Dymock
A bisexual British man has just been handed a lengthy prison sentence after being found guilty of leading a neo-Nazi terrorist group that aimed to purge the planet of all LGBTQ people.
Last month, Andrew Dymock was convicted of five counts of encouraging terrorism, four of disseminating terrorist publications, two of terrorist fundraising, one of possessing material useful to a terrorist, one of possessing racially inflammatory material, one of stirring up racial hatred, and one of stirring up hatred on the grounds of sexual orientation.
At his sentencing this week, Judge Mark Dennis said Dymock was "driven by an extremist mindset" and had taken a path of "total hatred and bigotry," which included calling for Jewish people to be exterminated and LGBTQ people to be "purged" from society.
Dymock also authored several manifestos, including one titled "Homosexuality: the Eternal Social Menace." The article declares that queer people "are simply degenerate and must be purged from society for the greater good."
Because of all that, he'll spend the next seven years behind bars, plus another three years on probation.
"It is clear you were a leader and not a follower," Judge Dennis told Dymock this week, adding that the 24-year-old is an "intelligent, well-read" person but also "wholly misguided."
During his trial, jurors heard recordings of a police interview with Dymock, in which he said, "I am bisexual but lean towards being homosexual." Also of note: Dymock wore a pride flag pin on his lapel in court.
"Despite all the advantages of a good education and family upbringing you chose, at the age of 20, to take the path of dreadful bigotry, intolerance and hatred towards other members of our society solely on the basis of their race, creed, or sexual orientation," Dennis continued during Dymock's sentencing.
"In setting up and running the website and Twitter account for your extremist cause, you were prepared to inflame such vile prejudices in others and to promote and encourage hatred and violence towards other human beings in furtherance of your distorted and wicked cause."
Dymock's parents had asked the judge for leniency ahead of the sentencing, saying they were "extremely worried" about the negative impact prison could have on their son.
Graham Gremore is the Features Editor and a Staff Writer at Queerty. Follow him on Twitter @grahamgremore.