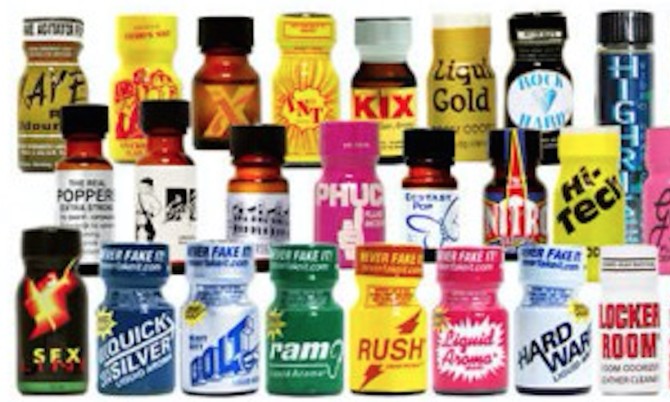 Gay Twitter erupts in poppers memes after FDA's national warning
In case there was any confusion, the Food and Drug Administration is not into poppers.
In a series of tweets on June 24–yes, that was Pride Friday in NYC and San Francisco–the FDA urged folks to stop buying and selling the alkl nitrate inhalants, citing an uptick in reported death and hospitalizations linked to their use.
"These products are marketed as nail polish removers but are being ingested or inhaled for recreational use," the statement reads.
Related: See how this mom responds when she finds poppers in her son's car
In the next tweet, the FDA name dropped a few brands including Jungle Juice and RUSH.
"'Poppers' are sold online or at adult novelty stores and packaged in small bottles, ranging from 10 to 40 mL. They appear similar to energy shots, with brand names including Jungle Juice, Extreme Formula, HardWare, Quick Silver and Super RUSH."
Related: Politician Outs Himself As A Poppers User During Debate
As the FDA's warning spread on Twitter in the following weeks, the gays had jokes. Lots of jokes.
Here are some of the responses: