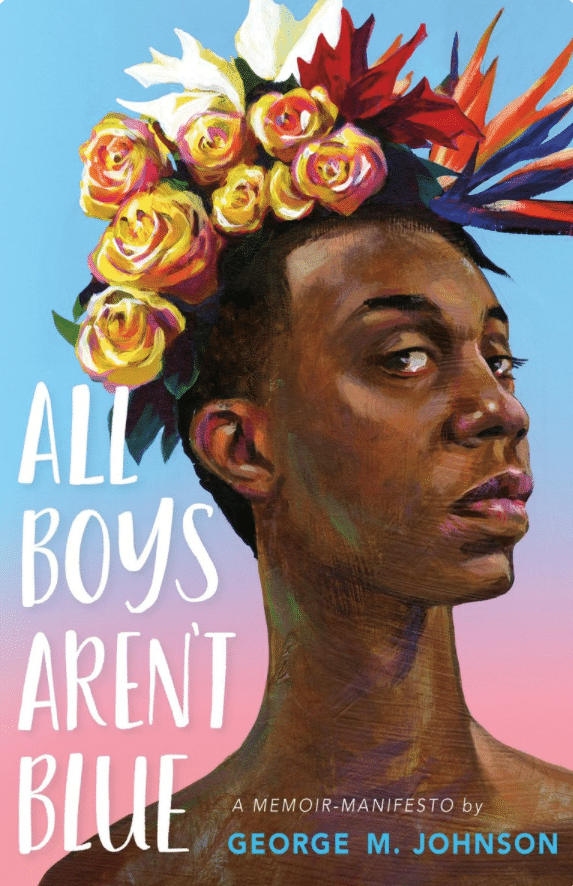 George M Johnson: Queer, Black author vows to 'rally harder' after bigot calls police about book
Author George M Johnson has spoken out after a number of libraries in the US have sought to ban their young adult book. 
Johnson's memoir All Boys Aren't Blue explores the author and LGBT+ activist's childhood and their experience of growing up Black and queer.
Since its release in April 2020 and has been banned in libraries in more than ten US states including Texas and Virginia, while a school board member in Florida has filed a criminal complaint about the book.
Jill Woolbright, board member at Flagler County School in Florida, filed the report with the Sheriff's office claiming the book violates the state's obscenity laws.
(George M Johnson)
"I found out a few weeks ago [about the complaint]… at first I laughed because I had already expected that at some point my book would be banned," Johnson told PinkNews.
"White people often feel the police are their personal concierge service against Black people so I'm not shocked she has tried to criminalise me and my work.
"I had been prepared for this moment which is why I'm taking on the task of pushing back in this way.
"It just made me want to rally even harder."
Johnson said the banning had actually helped to increase their book sales, however they stressed that young people should have the right to read the book in a public library.
The New York-based author said: "Children and youth have rights too, and the library is for the public. No individual should be restricting what another can have access to.
"Furthermore, youth need to feel seen in books, and my book provides that for a lot of Black queer youth and non-Black queer youth.
"This book helps those who may not have a shared experience learn about those who also exist with them in this world."
Johnson added that they would tell their young fans: "I will continue fighting for them to have access to my book and others, and to know that they are valid and have a whole community of folks that will protect that and their right to have stories."
Here is a video on how you all can support and join us in the fight against the book ban. Support our work – https://t.co/XxhLy823Bz pic.twitter.com/EaaX4dYcLg
— George M Johnson (@IamGMJohnson) November 15, 2021
The banning comes as it was announced that a children's novel about a young trans girl has remained the most challenged book in the US for a third consecutive year, according to the American Library Association's Office for Intellectual Freedom. 
In an interview with Yahoo Life author Alex Gino said of their book George: "Simply someone who is transgender – they're not doing anything, they are just transgender – and that book gets banned?
"That is my existence being so scary and so reprehensible and so monstrous that I cannot be shown to children."
The post George M Johnson: Queer, Black author vows to 'rally harder' after bigot calls police about book appeared first on PinkNews | Latest lesbian, gay, bi and trans news | LGBT+ news.